17 tags
18 tags
2 tags
No Longer Nevermets
This is a photo from our first meet-up with lyrics from one of my favorite songs, "Impossible Soul" by Sufjan Stevens.  I can say without a doubt that the weekend we spent together was the best weekend of my life.  To those who haven't met their SO yet, it's worth the wait.  1300 miles separate us, but I've never been more comfortable than when he was in my arms.  I...
19 tags
11 tags
8 tags
2 tags
We finally met this weekend!
2 tags
Oh, and just so you guys know, my name's Beth, I'm new to this blog but I'll be updating it pretty often.  Looking forward to getting to know ya!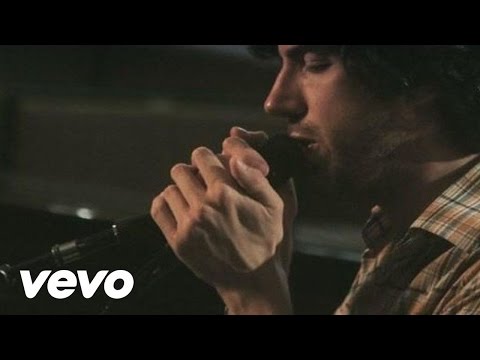 2 tags
1 tag
1 tag
1 tag
2 tags
We only say "I love you" when we separate in real...
…. and it's the only way I would have it. I think because of distance, a lot of online couples use the word a lot because they can't even begin tp physically demonstrate their love. For me now, I cherish the times we do say it and it's one of the biggest outpourings of true love anyone has given me. read the rest here. So guys, how often do you say you love each...
1 tag
Show us your love!
Spacesexy wants to know what nevermet finally met love looks like! Share your pictures with us in the original topic here, or right here on Tumblr <3
1 tag
6 tags
5 tags
3 tags
Recipe: Biscotti
User adrianesque posted this awesome biscotti recipe!  I always want to cook stuff for him, but can't (for now) because of the miles between us. Baking is a great way to cheat! Biscotti travels well because it already is dry and hard, so it won't go bad while in transit. Perfect with coffee, these baked goodies are sure to leave a lasting impression - he will warmly be reminded of...
2 tags
"We met on a game called jk2 (jedi knights II: jedi outcast). We WOULD be..."
– habi12
3 tags
1 tag
2 tags
nevermetquestions ten: How many hours a day do you...
This could be anything from texts, emails, phonecalls, Skype or a handwritten letter.  How much of your day is spent just communicating with your SO?
2 tags
"My SO and I met on one of the nerdiest games ever! RuneScape. I met him sometime..."
– Chrissie_
2 tags
Craft idea: Heart Map
User jenniferjoyus created this wonderful craft idea. Now this is my first time ever doing it so it may not be perfect.. but I still think you guys could get some ideas from it :) shaped like the states with little hearts over you and your SO. He's in Wisconsin and I'm in North Carolina<3 It could also be a necklace or magnet or whatever you want! [Also if you're in...
2 tags
"I met my boyfriend in a little mmo called Vindictus in about January/February..."
– GrandpaJelly
2 tags
2 tags
"Ok so my SO and I are both into D/s (it stands for Dominance and submission but..."
– enigmaticsurrender
1 tag
2 tags
"I like this subreddit, because it makes me happy to see others stories :). I met..."
– samewhitepillar
1 tag
2 tags
"We met 5 years ago in an MMO (FFXI), we were both 18. I logged on one day with..."
– imnotlurking
2 tags
"Hiya fellow LDRers and WMOers! well, here it goes! :) First contact was..."
– Kranic
2 tags
Happy Valentines Day!
So tell me, what are you getting up to eh? Something utterly romantic I bet?
2 tags
"Xbox Live. We were together for about 2.5 months before I freaked out and broke..."
– tinparrot
2 tags
"We met on an iPhone app for local chat. Yes, really :P He was one of the only..."
– AmbientResonance
2 tags
"My partner and I met playing World of Warcraft, about three years ago. I joined..."
– SweetNeckBeard
1 tag
2 tags
nevermetquestions nine
What were the things you realized after you two got together?
2 tags
nevermetquestions eight
What are your SO's quirks that you find yourself inexplicably cute/attractive?
2 tags
"We met while playing an online MMORPG in October 2001. We were in the same..."
– suulia
1 tag